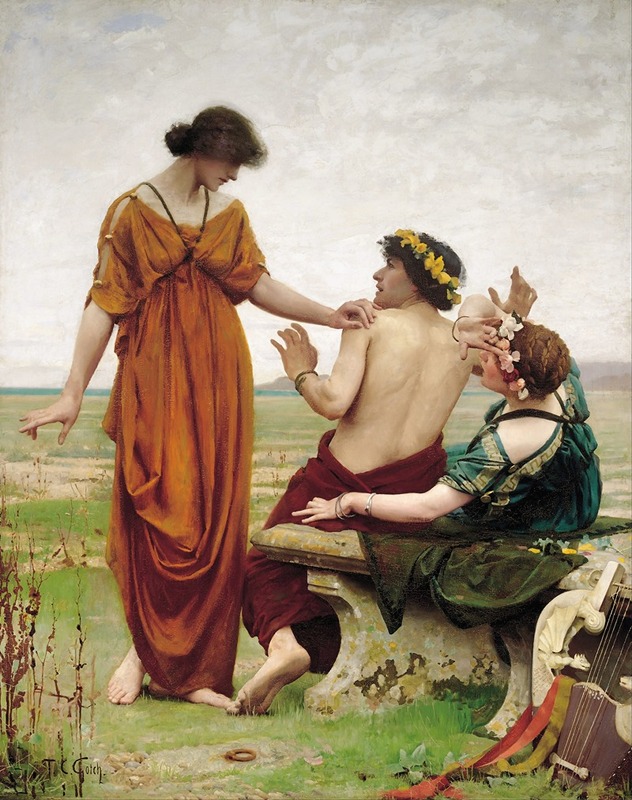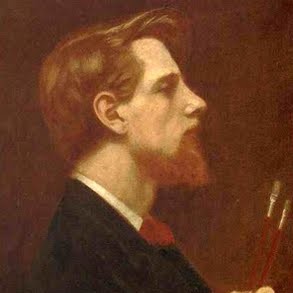 Thomas Cooper Gotch or T.C. Gotch was an English painter and book illustrator loosely associated with the Pre-Raphaelite movement; he was the brother of John Alfred Gotch, the architect.
Gotch studied art in London and Antwerp before he married and studied in Paris with his wife, Caroline, a fellow artist. Returning to Britain, they settled into the Newlyn art colony in Cornwall. He first made paintings of natural, pastoral settings before immersing himself in the romantic, Pre-Raphaelite romantic style for which he is best known. His daughter was often a model for the colourful depictions of young girls.
His works have been exhibited at the Royal Academy, Royal College of Art and the Paris Salon.
Thomas Gotch was born 10 December 1854 in the Mission House in Kettering, Northamptonshire. He was the fourth son born to Mary Ann Gale Gotch and Thomas Henry Gotch (born 1805), who was a shoe maker. He had an elder brother, John Alfred Gotch, who was a successful architect and author.
In 1881 he married fellow art student Caroline Burland Yates (1854-1945) at Newlyn's St Peter's Church. His daughter, Phyllis Marion Gotch was sometimes a model for her father. After completing his studies, Gotch travelled to Australia in 1883. Gotch and his wife settled in Newlyn, Cornwall in 1887. The couple and their daughter were key participants in the Newlyn art colony.
In addition to his time spent in France and Belgium while studying art, Gotch also travelled to Austria, Australia, South Africa, Italy and Denmark.
Thomas Cooper Gotch died on 1 May 1931 of a heart attack while in London for an exhibition. He was buried in Sancreed churchyard in Cornwall. Also in the graveyard of St Sancredus are buried fellow Newlyn School artists, Stanhope Forbes and Elizabeth Forbes.