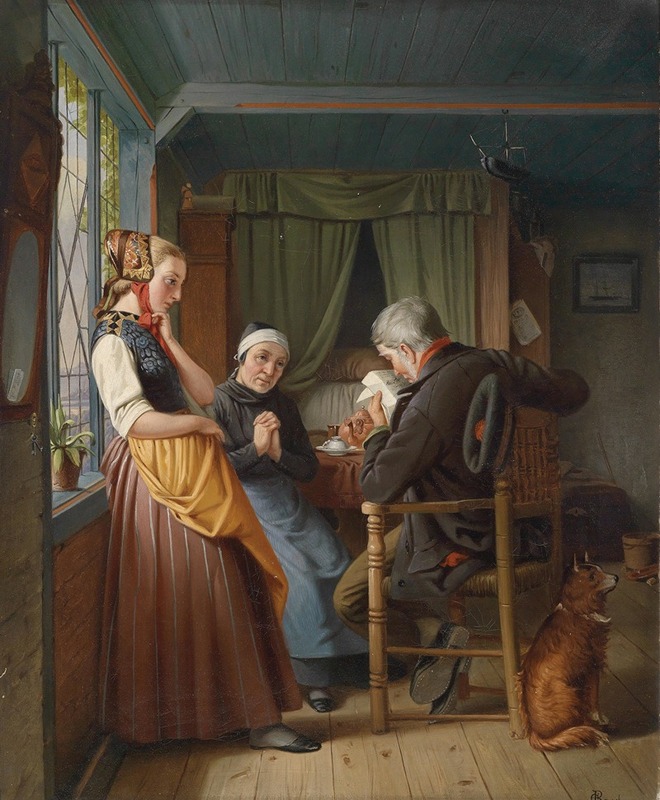 About the Artist
Emil Bauch was a German painter, lithographer and teacher who came to reside in the city of Rio de Janeiro. He painted panoramic city scenes and portraits, as well as some views of Recife and Salvador. His landscapes are conspicuous by his close observation of all the details and the intense variety of motifs of his palette. His works have all but disappeared in the shadow of paintings created by other artists during the second half of the nineteenth century in Brazil.
He began his training as an artist in the city of Munich between 1842 and 1844. Having arrived from Germany in 1849, he first settled in Recife, a bustling city under the rule of Francisco do Rego Barros, painting so the diversity of aspects of the capital of Pernambuco.
In 1856 he was in the Brazilian Court, which had been transferred to Rio de Janeiro, and then opened his studio at Rua do Rosario, 106 - 2nd floor, moving years later to Rua Sete de Setembro, 72. In 1859 he won the silver medal in the General Exhibition of the Imperial Academy of Fine Arts and struck gold in 1860. In 1865 he joins the great French landscape artist Henri Nicolas Vinet, and so both began teaching painting and drawing in the studio mounted on Rua da Quitanda, 27. By the year 1872 the two artists would then have parted ways. In 1866 he is invited by the architect Carl Friedrich Gustav Waehneldt to decorate the interior of the Nova Friburgo Palace, later known as the Catete Palace together with Gastão Tassini and Mario Bragaldi.
In 1873 he painted Panorama do Rio de Janeiro where the Pão de Açúcar, Tijuca, Botafogo and Gloria appear, causing a great sensation at the Academia Imperial de Belas Artes. In 1874 he was knighted the Imperial Order of the Rose, a title awarded by the Imperial Academy of Fine Arts. He died in the city of Rio de Janeiro 16 years later.