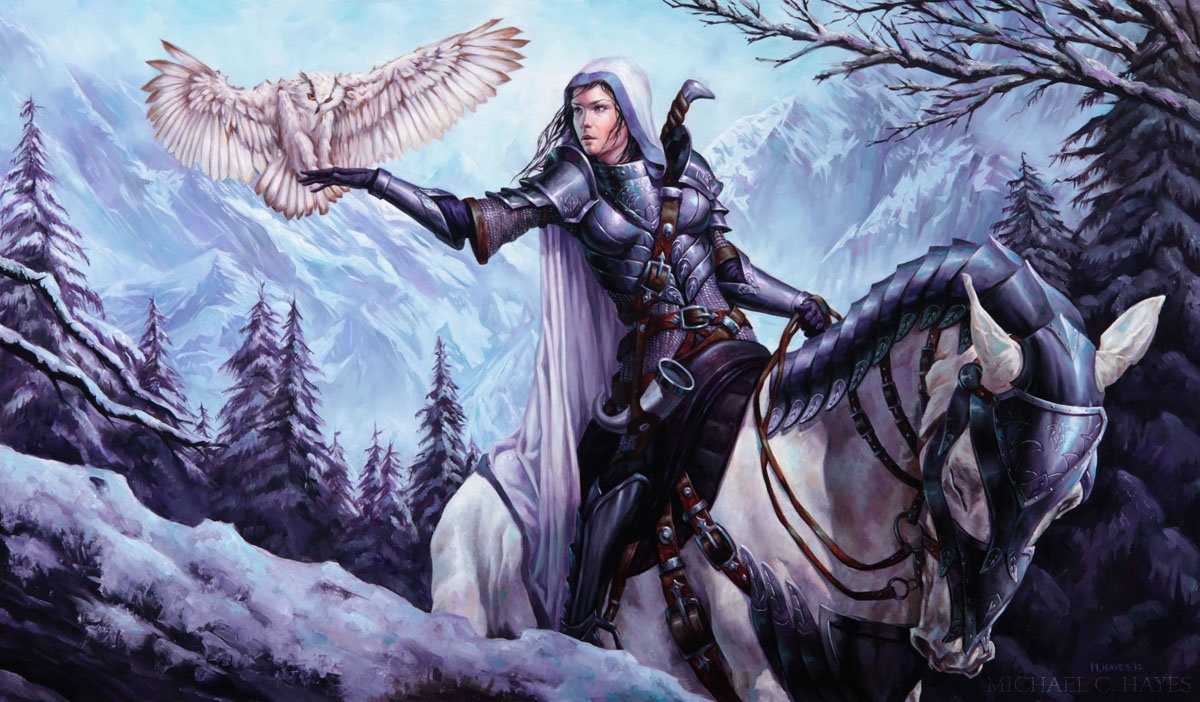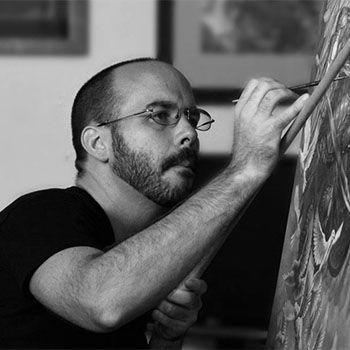 Unlike most professional artists who have been drawing since early childhood, Michael C. Hayes discovered his love for painting much later on in life. He began taking the required drawing, painting and sculpting while pursuing a degree in digital animation and it didn't take long before he was undeniably hooked. After receiving his degree, Michael changed directions on his path and enrolled at the prestigious Watts Atelier of the Arts. Knowing this was to be a monumental undertaking, he spent every waking moment studying under the extraordinary faculty at the atelier. After just three short years, his efforts were rewarded and he began working as a freelance illustrator.
Although he was never short of work from notable clients, Michael always took the time to pursue his own personal paintings. As interest from collectors in these works continued to grow, Michael decided it was once again time for a change leaving commercial work behind in order to focus on bringing his own visions to life.
Michael seeks to create artwork that is undeniably beautiful, emotionally impactful and hints at just enough of a story to elicit a personal narrative in the mind of the viewer. To this end, he has received numerous awards from the Art Renewal Center and the Association of Science Fiction and Fantasy Artists. His work has hung in collections, galleries and museums all over the country.