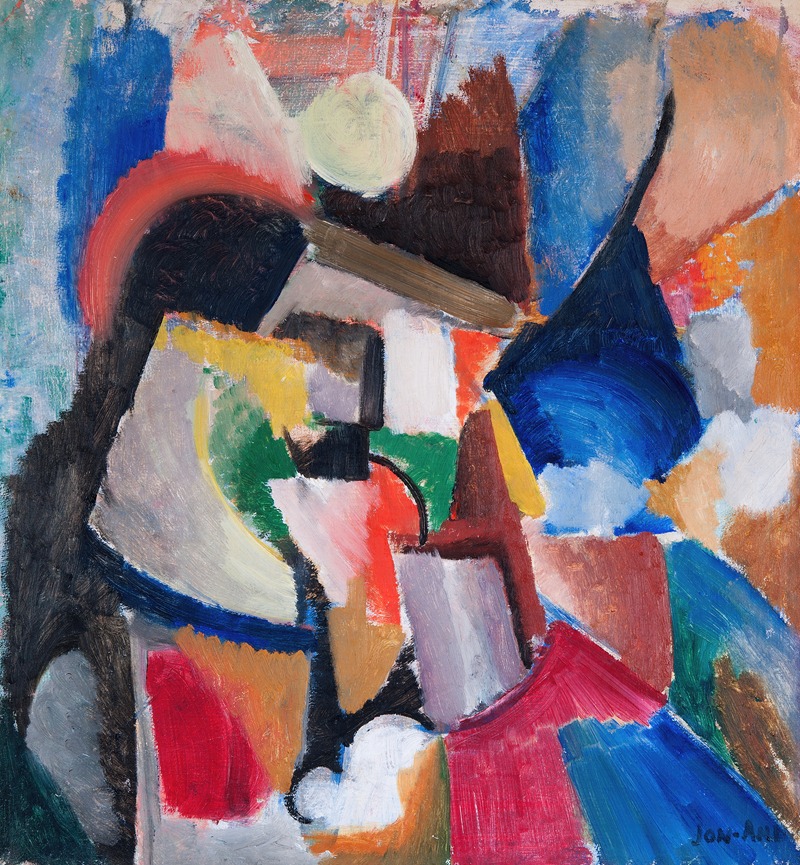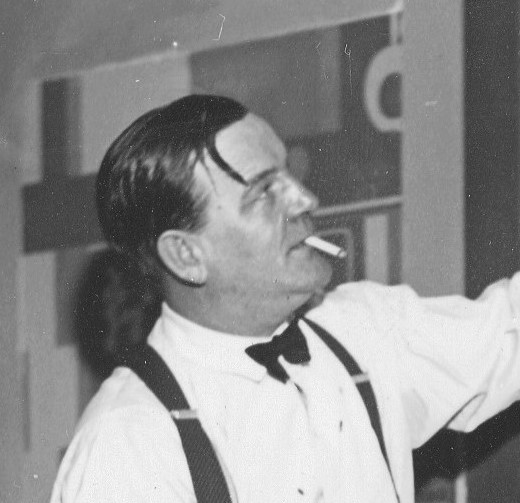 About the Artist
John Jon-And, was a Swedish illustrator, set designer and artist.
John Jon-And was the son of the builder Olle Johan Andersson. After completing primary school, he was a student of the Cubist Henri Le Fauconnier in Paris from 1913 to 1914. At Valand, John met the artist Agnes Cleve. They married in 1915 and had a son Per-Erik and moved to Stockholm, where John Jon-And was employed as a newspaper cartoonist for Svenska Dagbladet. In 1916 he made a study trip to the United States. During World War I, they became acquainted with Wassily Kandinsky. In 1916, John Jon-And debuted as a cartoonist with two albums, the Croquis de Cabaretand a caricature album of employees at Svenska Dagbladet. After a long trip abroad in 1921–1922 where he visited Tunis, Italy and Germany, he moved to Gothenburg in 1922 where he was the stage decorator for Lorensbergsteatern, where he created decorations in a constructivist style. In 1922 he published a caricature album of Lorensbergsteatern's staff. In 1923 he made a new trip abroad where he visited Great Britain, the Netherlands, Belgium and France. He then worked from 1924–1929 as a decorator for Karl Gerhard's revues at the Folkteatern in Gothenburg. In 1927 they returned to Stockholm and Jon-And got a job as a set designer at the Royal Opera. His scenography was colorful and dramatically effective and he was innovative and extremely productive.
Jon-And died unexpectedly in 1941, on his way to the Opera and he is buried with his wife in Uppsala's old cemetery .
More Artwork by John Jon-And
More Artwork by John Jon-And