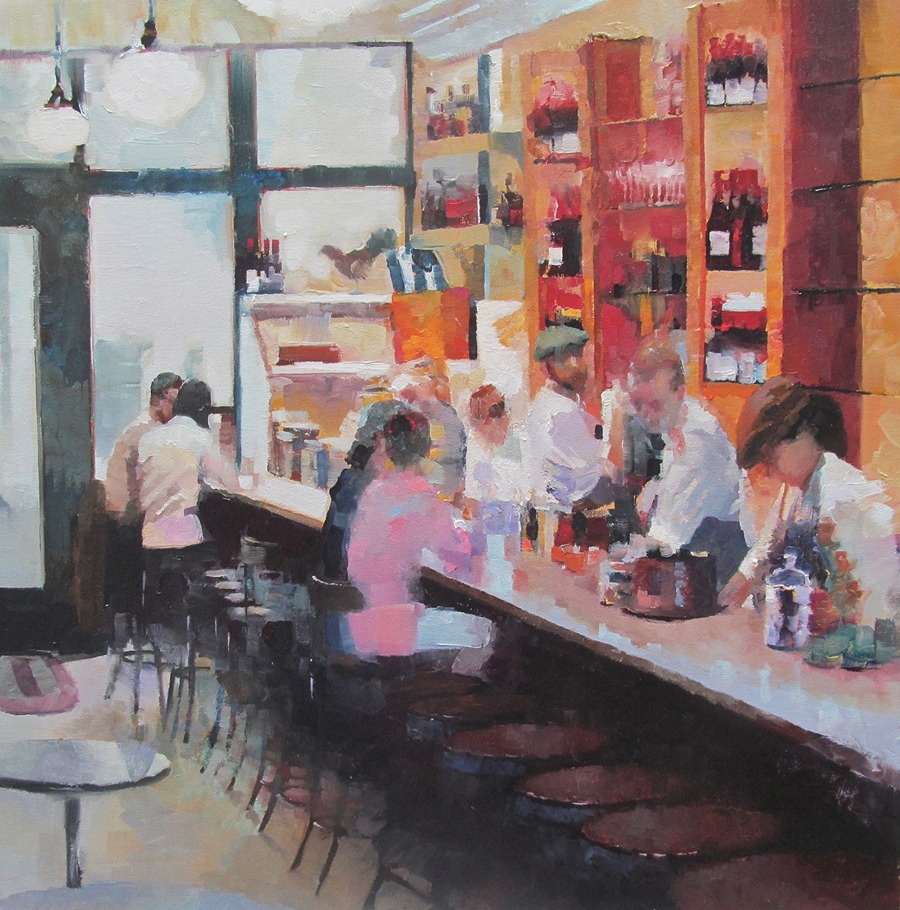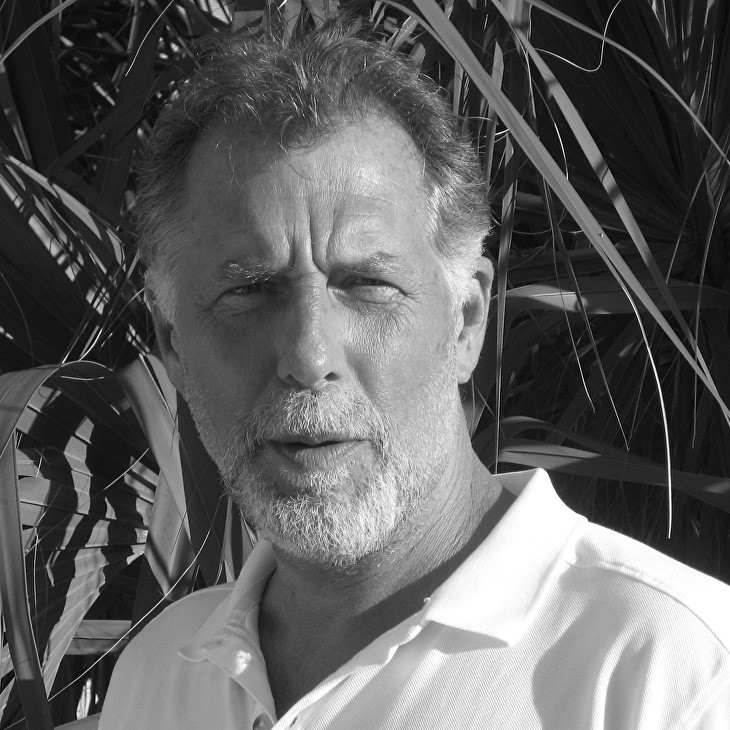 About the Artist
Jeff Jamison is obsessed with painting. Loving the entire process. Loving watching the paint move around. Watching the entire painting change with the changing of a value or hue. Believing that creation has karmic ramifications and with that comes responsibility. The energy he puts into a painting can be felt by the observer. Growing up in Middle Tennessee, Jeff's fascination "with the look of things" began at an early age - how light falls across objects casting shadow, bouncing, flaring and reflecting. This fascination and meager attempts to capture and simulate these occurrences in pencil eventually led Jeff to art classes. His serious art studies began at Middle Tennessee State University in 1977.
In 1982 Jeff enrolled at the Art Institute of Fort Lauderdale, Florida graduating two years later and immediately went to work as an Editorial Illustrator for the Fort Lauderdale Sun Sentinel newspaper. He worked as a courtroom sketch artist in the Manuel Noriega trials in Miami and his award winning illustrations began gracing the pages of many national publications including magazines and novel covers. With the coming of the computer age and the dying of the traditional illustration market, Jeff decided to focus full time on painting. Among his many accomplishments he took third place prize and an Honorable Mention at the prestigious Salon International Museum of Contemporary Masters Competition judged by Pino in 2004; Top 50 finishes in the Arts for the Parks competition and finalist in the 2006 Oil Painters of America Eastern Regional Mini Show.
In 2009 his painting "The Fisher King" was accepted into the Oil Painters of America 2009 National Juried Exhibition of Traditional Oils where it earned him an Award of Excellence. Jeff takes a rare intellectual approach to his art while his style is built on superb drawing skills in a process he calls controlled chaos. There are no secret techniques or materials, choosing instead to paint in the traditional processes used by the Old Masters. Jamison feels that by working in this manner, using the same tools and materials as the great painters like Velazquez, Sargent and Sorolla, the only thing standing in the way of arranging those materials into truly great painting is Jeff Jamison. Along with that comes the sobering realization that one may never paint on a level of a Sargent or a Sorolla but Jeff loves the challenge and feels it is his personal responsibility to get out of bed every day and try to do just that. Jamison is also member of the Oil Painters of America.
Born 1958 in West Memphis, Arkansas, Jeff and his wife Judy currently reside in Middle Tennessee.