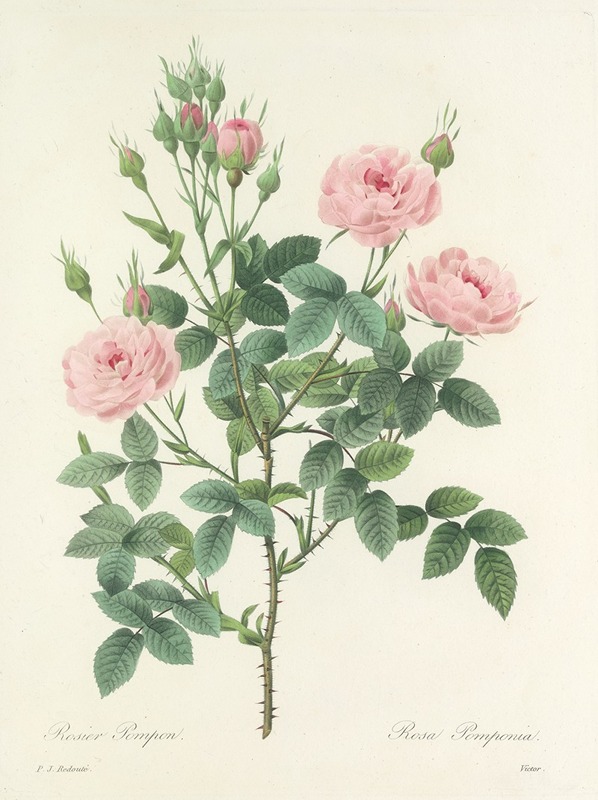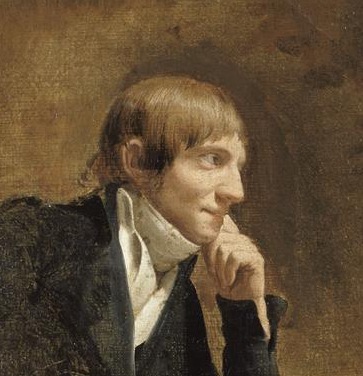 Pierre-Joseph Redouté, was a painter and botanist from Belgium, known for his watercolours of roses, lilies and other flowers at Malmaison, many of which were published as large, color stipple engravings. He was nicknamed "the Raphael of flowers" and has been called the greatest botanical illustrator of all time.
Redouté was an official court artist of Marie Antoinette, and continued painting through the French Revolution and Reign of Terror. He survived the turbulent political upheaval to gain international recognition for his precise renderings of plants, which remain as fresh in the early 21st century as when first painted. He combined great artistic skills with a pleasing, ingratiating personality which assisted him with his influential patrons. After Queen Marie-Antoinette, his patrons included both of Napoleon's wives -- Empress Joséphine and Marie Louise, Duchess of Parma—as well as Maria Amalia of Naples and Sicily wife of Louis Philippe I, the last king of France.
Redouté collaborated with the greatest botanists of his day and participated in nearly fifty publications depicting both the familiar flowers of the French court and plants from places as distant as Japan, America, South Africa, and Australia. He worked from live plants rather than herbarium specimens, which contributed to his fresh, subtle renderings. He was painting during a period in botanical illustration (1798 – 1837) that is noted for the publication of outstanding folio editions with coloured plates. Redouté produced over 2,100 published plates depicting over 1,800 different species, many never rendered before. Of the French botanical illustrators employed in the French capital, Redouté is the one which remains in the public consciousness today. He is seen as an important heir to the tradition of the Flemish and Dutch flower painters Brueghel, Ruysch, van Huysum and de Heem.
More Illustrations in Book: Choix des plus belles fleurs (View all 112)