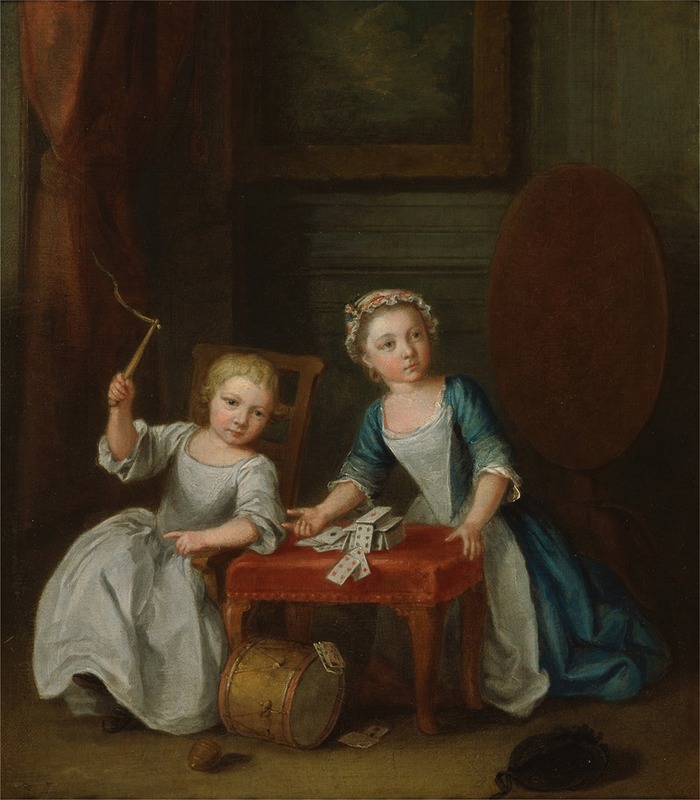 About the Artist
Joseph Francis Nollekens was a Flemish painter who was principally active in England where he is often referred to as "Old Nollekens" to distinguish him from his famous son, the sculptor Joseph Nollekens. He painted galant companies in the style of Watteau under whom he studied.
He was born in Antwerp, the son of Jan Baptist Nollekens, a genre and still life painter from Antwerp who had practised for a while in the Dutch Republic and England, and eventually settled in Roanne in France. He is believed to have studied under Antoine Watteau, whose style and choice of subject he to some extent imitated; and did study for a time under Giovanni Paolo Panini.
Nollekens went to England in 1733. On 21 January 1748, he died at his house in Dean Street, Soho, and was buried at Paddington. According to a contemporary story of Thomas Banks, he was a miser, or had a pathological fear of being robbed of property.
When first in England, Nollekens worked on making copies from Watteau and Panini. He also carried out decorative works at Stowe House for Lord Cobham, and painted pictures for the Marquess of Stafford at Trentham Hall.
Nollekens found a major patron in Richard Child, 1st Earl Tylney, for whom he painted conversation pieces, fêtes champêtres, and similar works, usually set in the gardens of Wanstead House. Several of these were included in the sale held at Wanstead in 1822, one, an Interior of the Saloon at Wanstead, with an assemblage of ladies and gentlemen, fetching a high price for the time. At Windsor there was a picture by him in which portraits of Frederick, Prince of Wales, and his sisters were introduced.
Nollekens married Mary Anne Le Sacq or Lesack, by whom he had five children: John Joseph, Joseph, Maria Joanna Sophia, Jacobus, and Thomas Charles. Of them, only Joseph Nollekens remained in England becoming one of the nation's most famous sculptors.
More Artwork by Joseph Francis Nollekens