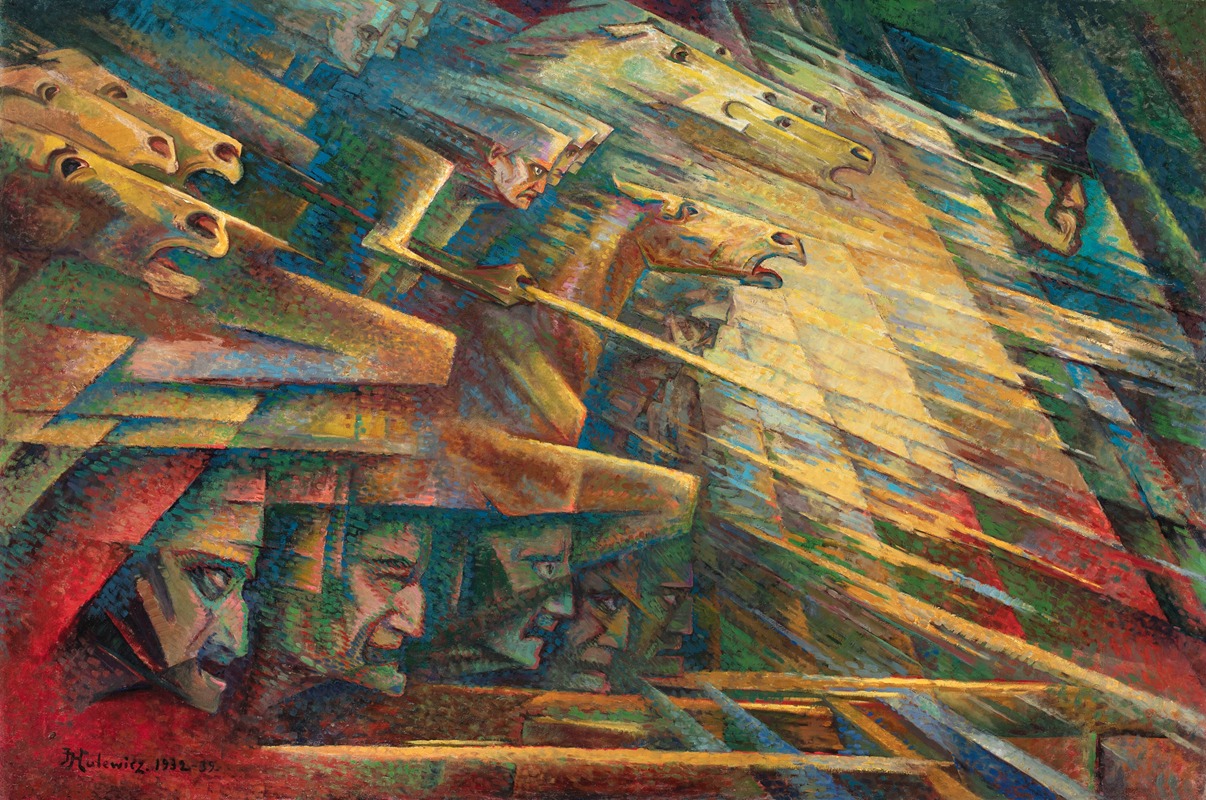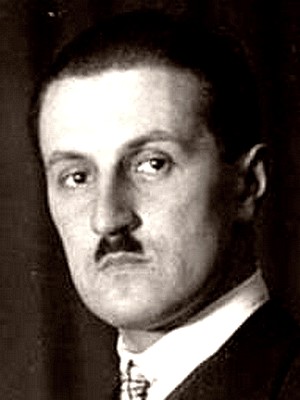 About the Artist
Jerzy Hulewicz was a writer, art theorist, graphic artist and painter representing the expressionist trend.
Son of Leon Hulewicz, a Wielkopolska landowner, and Helena née Kaczkowska. He had three sisters: Katarzyna , Stanisława, Antonina and three brothers: Bohdan , Witold and Wacław.
He attended high school with his brothers in Trzemeszno. In 1907-1910 he studied painting in Paris and Switzerland, and in 1913 in Munich . He had his first exhibition of paintings and prints in 1907.
In 1916, together with brothers Bohdan and Witold, he founded the "Ostoja" Publishing Company in Poznań. On October 1, 1917, with financial support of Jerzy Hulewicz, the first issue of the biweekly " Zdrój " was published . In the years 1917-1922, Hulewicz was its editor and artistic director. In 1921, Jerzy Hulewicz, together with his brother Witold, initiated the founding of the Poznań branch of the Polish Writers' Union. In 1926 he moved to Warsaw. At that time, he collaborated with the magazines " Kurier Poranny " and "Zwierciadło".
He died suddenly on July 1, 1941.
He was married to Wanda Karpińska, daughter of Antoni Karpiński .
More Artwork by Jerzy Hulewicz
More Artwork by Jerzy Hulewicz