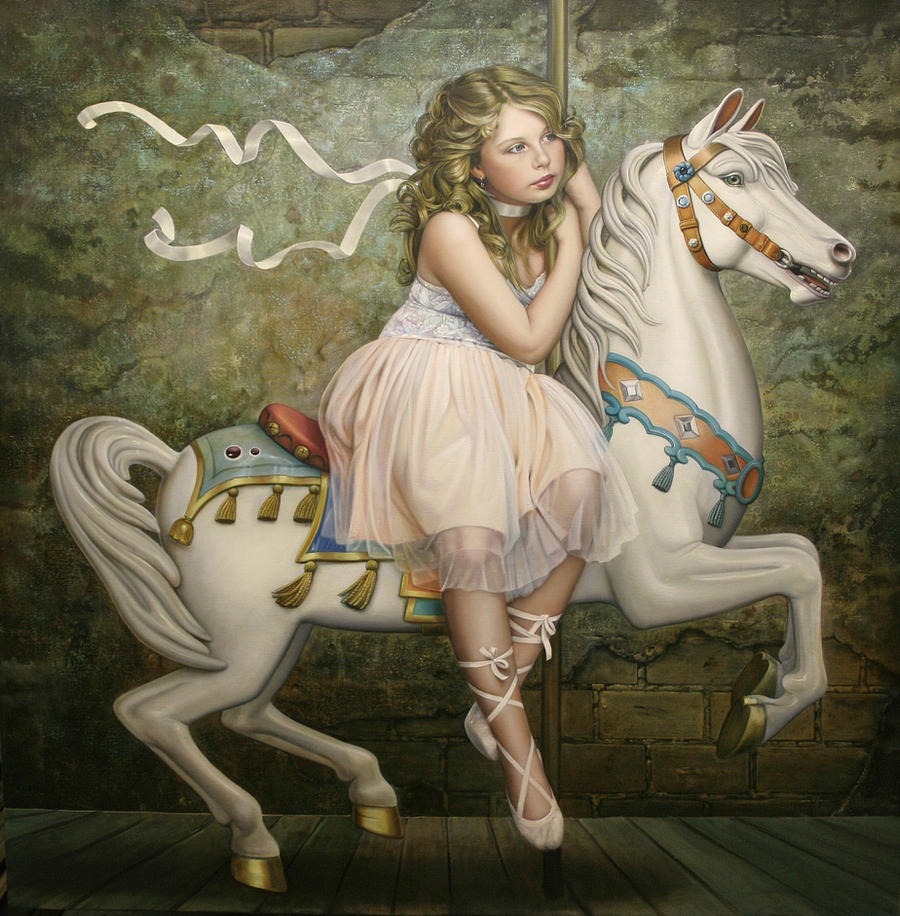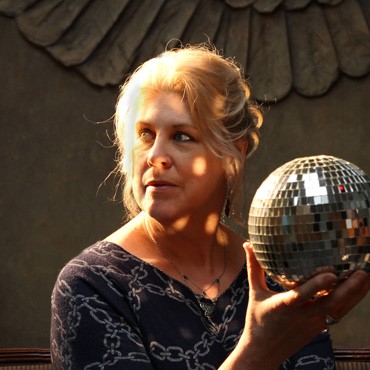 Christiane Vleugels is a Belgian artist known for her hyper-realistic style with details inspired by the fantastic world.
Her impressive portraits captivate us and invite us to live a strong emotional experience. Her work reflects her vision of the world and her compassion for her models, especially those who do not have an articulate voice, such as women who have suffered trauma, her widowed father, or sometimes animals.
Christiane Vleugels uses oils on cardboard or aluminium panels, preferably in large formats, drawing on her extensive archive of photographs of models who have posed for her over the years.
Twenty years ago, an exhibition of works by Boris Vallejo, a Peruvian artist of fantasy and eroticism, turned her way of painting upside down and revealed in her the subject she wanted to represent : women.
Women – wounded, powerful, glamorous, seductive, pensive – have proved to be an inexhaustible subject for Christiane Vleugels, who depicts them in a hyper-realistic style, sometimes with a hint of magic that draws the viewer further into the physical or conceptual world of her work.
Her paintings often console and encourage her models, as well as the public, and invite dialogue on themes such as 'inner beauty' and 'life and death'.
Christiane Vleugels' works are held in private collections throughout Europe.