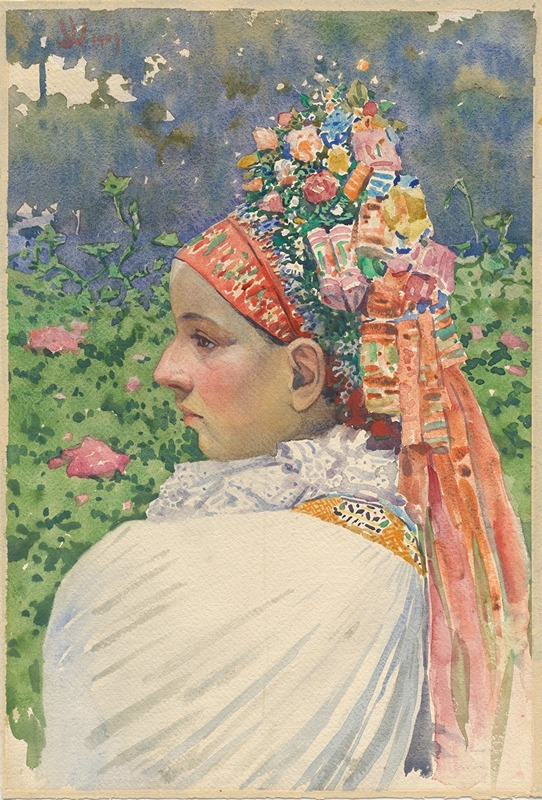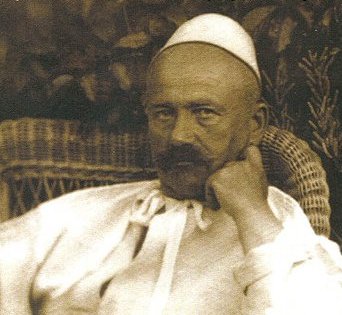 About the Artist
Joža Uprka was a Czech painter and graphic artist, whose work combines elements of Romanticism and Art Nouveau to document the folklife of Southern Moravia.
He was born to a peasant family. His father was an amateur painter, which inspired Joža and his brother, František (1868-1929), to pursue careers in art. After completing his primary education, he enrolled at the Academy of Fine Arts, Prague, where he studied with František Čermák. After Čermák's death, he transferred to the Academy of Fine Arts, Munich, where he was one of the founders of a Czech student organization called "Škréta" (after Karel Škréta), a group that included Alfons Mucha, Antonín Slavíček, Pavel Socháň [cs] and Luděk Marold.
In 1888, he returned home and began painting scenes from peasant life. From 1892 to 1893, he was able to study in Paris, thanks to a scholarship and, in 1894, with Mucha's assistance, gave a showing at the Salon. His first major exhibition in Prague came in 1897.
He was married in 1899 and, shortly after, bought a small house in Hroznová Lhota, which he used as a studio. In 1904, it was transformed into a two-story villa, inspired by folk architecture, with a design by Dušan Jurkovič. It soon became a popular meeting place for many notable Czech artists, writers and composers. The following year, however, his wife's mental condition, which was always poor, took a turn for the worse and it was necessary to place her in the mental hospital at Kroměříž. She stayed there until her death in 1959.
After this time, he largely turned away from painting to do etchings. From 1922 to 1937, he lived in a castle in Ilava and maintained a studio in the Slovakian countryside, where he went for inspiration. In 1928, he visited Dubrovnik, where he observed the local customs. His folk paintings received a major showing in Uherské Hradiště at the "Výstava Slovácka 1937". He died of kidney failure three years later, and was returned to his place of birth for burial.
In 2011, a school in Hroznová Lhota was named after him.