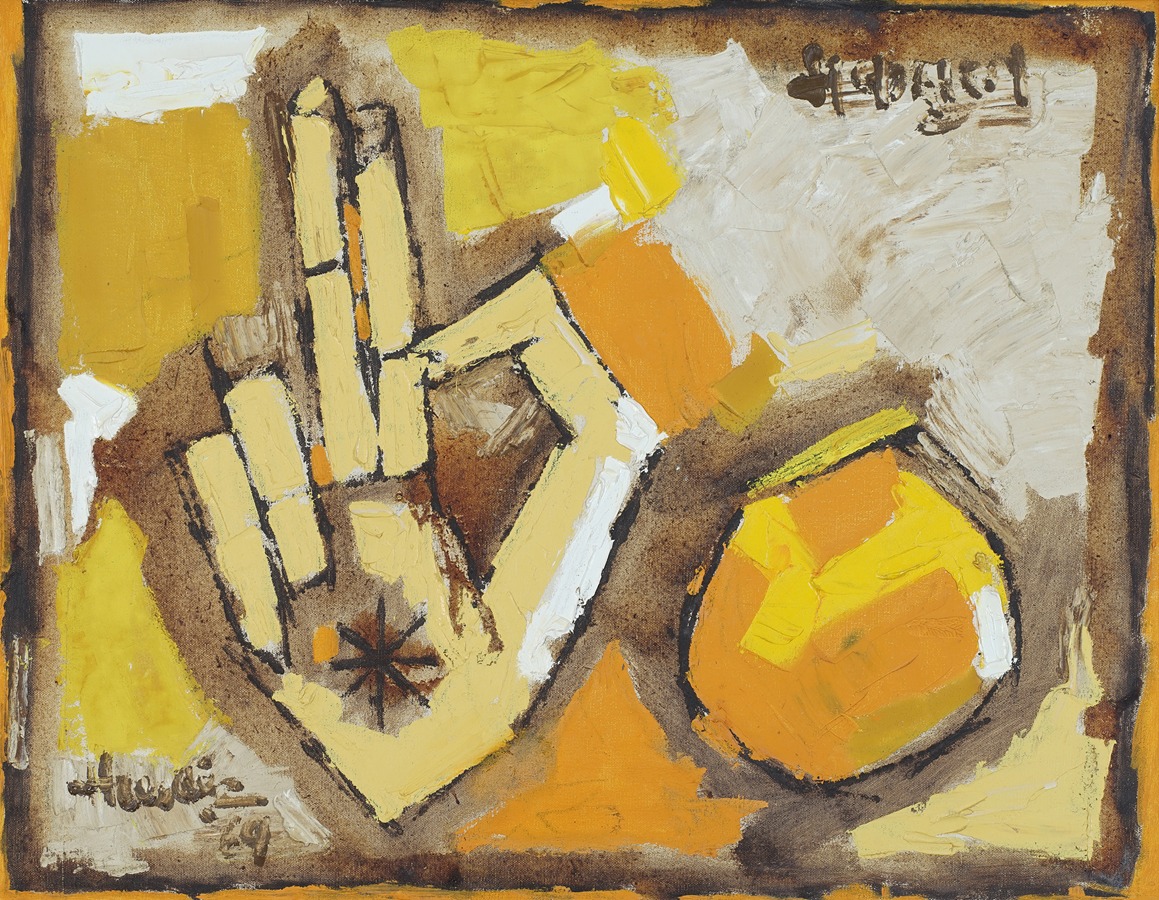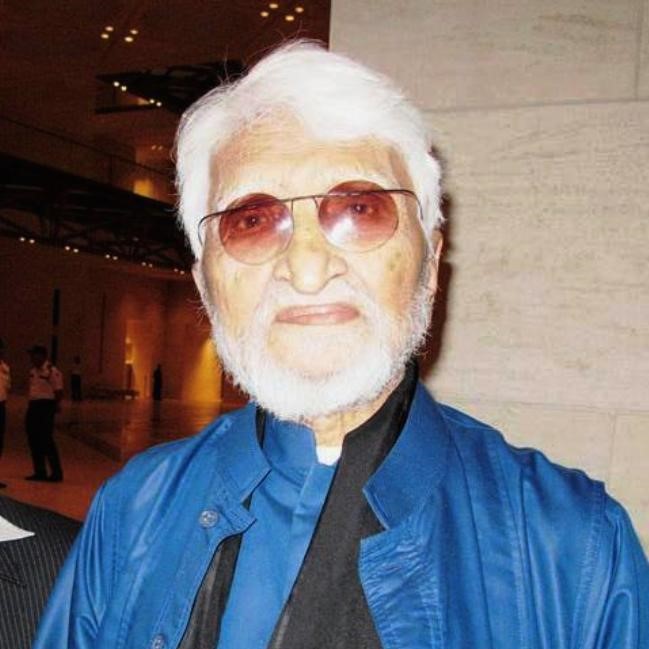 Maqbool Fida Husain was an Indian artist known for executing bold, vibrantly coloured narrative paintings in a modified Cubist style. He was one of the most celebrated and internationally recognised Indian artists of the 20th century. He was one of the founding members of Bombay Progressive Artists' Group. M.F. Husain is associated with Indian modernism in the 1940s. His early association with the Bombay Progressive Artists' Group used modern technique, and was inspired by the "new" India after the partition of 1947. His narrative paintings, executed in a modified Cubist style, can be caustic and funny as well as serious and sombre. His themes—sometimes treated in series—include topics as diverse as Gandhi, Mother Teresa, the Ramayana, the Mahabharata, the British Raj, and motifs of Indian urban and rural life. In September 2020, his painting titled "Voices", auctioned for a record $2.5 million.
Husain's later works have stirred controversy, which included nude portrayals of Hindu deities, and a nude portrayal of Bharat Mata. Right-wing organisations called for his arrest, and several lawsuits were filed against him for hurting religious sentiments. He remained in a self imposed exile from 2006 until his death in 2011, accepting Qatari citizenship in 2010.
In 1967, he received the National Film Award for Best Experimental Film for Through the Eyes of a Painter. In 2004, he directed Meenaxi: A Tale of Three Cities, a film he worked on with his artist son Owais Husain, which was screened in the Marché du film section of the 2004 Cannes Film Festival.