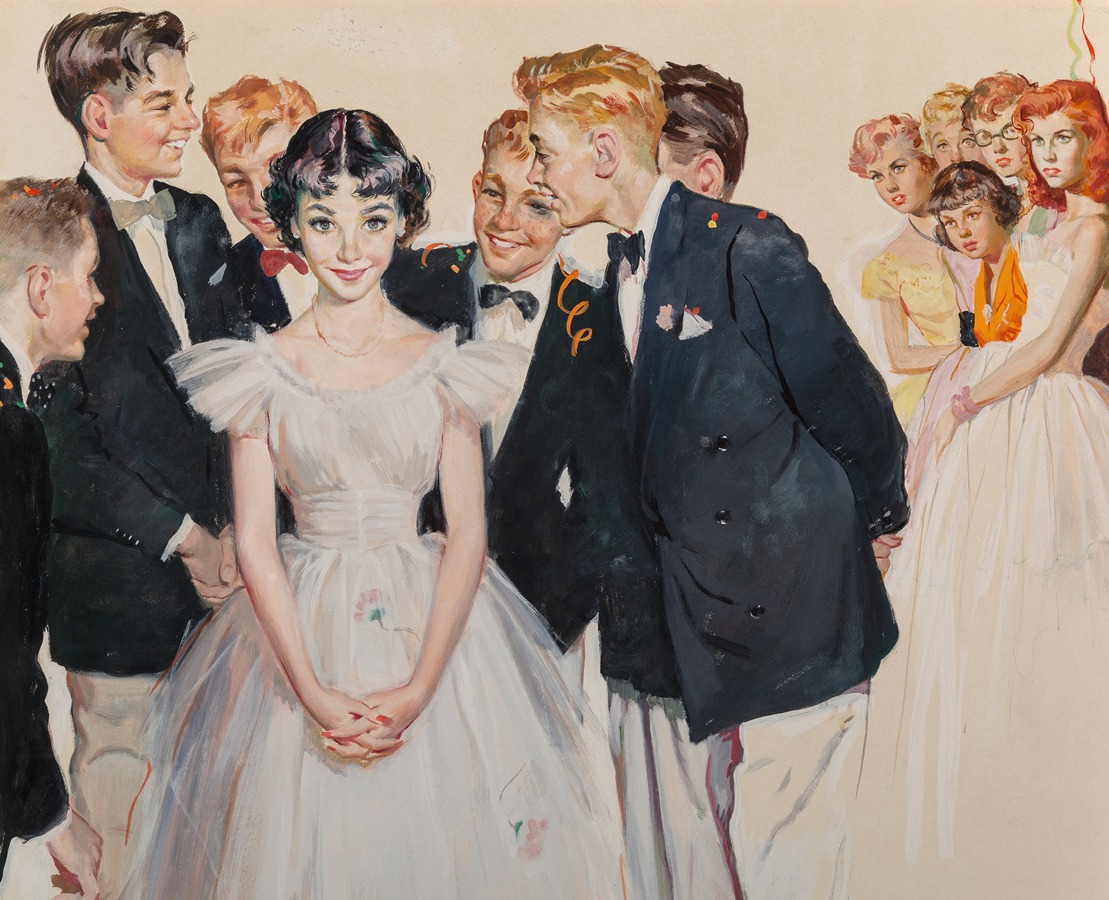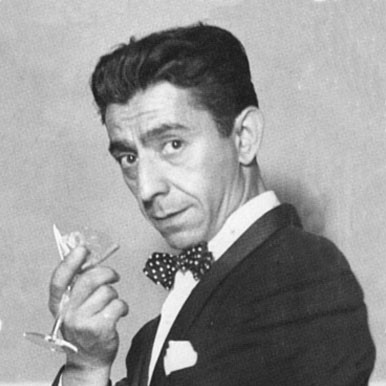 Anastassios Kyriakakos was born in New York City on May 11, 1913. His parents were Greek immigrants, Portia and Herakles Kyriakakos. They came to America in 1907 from the mountain village Xero Cambi in the Sparta region of Greece. Anastassios was their third child. The family lived at 42 Madison Street in the Lower East Side. His father was a peddler and laborer.
Ernest Chiriacka is the transliterated English equivalent of Anastassios Kyriakakos. The familiar form of the name Anastassios is "Tassi," which sounds like the English name "Darcy."
In 1927, as an industrious teenager, he painted signs for local stores, and was hired to work at a professional sign painting shop.
In 1932 he studied drafting, lettering, and illustration at the Mechanics Institute on 20 West 44th Street, which is the city's oldest tuition-free evening school for college-level technical training.
He worked for two years at a display company and studied advanced illustration with Harvey Dunn at the Grand Central School of Art. He married his wife Katherine in 1937 and they moved to an apartment in Brooklyn.
In 1939 his first published story illustrations appeared in Street & Smith's pulp magazine Love Story.
He sold freelance pulp covers for Ace-High Western, Adventure, Big Book Western, Black Book Detective, Detective Fiction Weekly, Dime Western, Exciting Detective, Fifteen Western Tales, 44. Western, G-Men Detective, New Detective, Phantom Detective, Rodeo Romances, Star Western, Sweetheart Stories, Ten Detective Aces, 10-Story Western, Texas Rangers, Thrilling Mystery, West, and Western Aces.
According to Harry Steeger, owner of Popular Publications, "I like Chiriacka's pulp covers, because when his women are screaming, they almost look like they might be laughing!"
His pulp covers were usually left unsigned, and he used a variety of psuedonyms, such as Acka, Darcy, and A.D. He is given printed credit as "Ernest Chiriacka" on the contents pages of only a few Ace Magazine titles.
He was not eligible for military service in WW2, because of a pre-diabetic health condition, so he was among the few professional pulp cover artists to remain fully active during the war years, and as such his work was in great demand.
In 1950 he joined the American Artists Agency and began a successful career as a slick magazine illustrator for American Magazine, Colliers, Coronet, Argosy, Saturday Evening Post, and Esquire, where his pin-up calendar art brought him his greatest renown.
In 1952 he and Katherine moved to a splendid mansion in Great Neck, Long Island, where they raised their two children, Leonard and Athene.
He painted many paperback covers up until 1965, and then retired from commerical illustration to concentrate on painting visionary landscapes of the Old West, which have continued to attract appreciative collectors at fine art galleries around the world.
Ernest Darcy Chiriacka died peacefully, surrounded by family and friends, at his home in Great Neck, NY, at the age of ninety-six on April 26, 2010.
David Saunders 2009