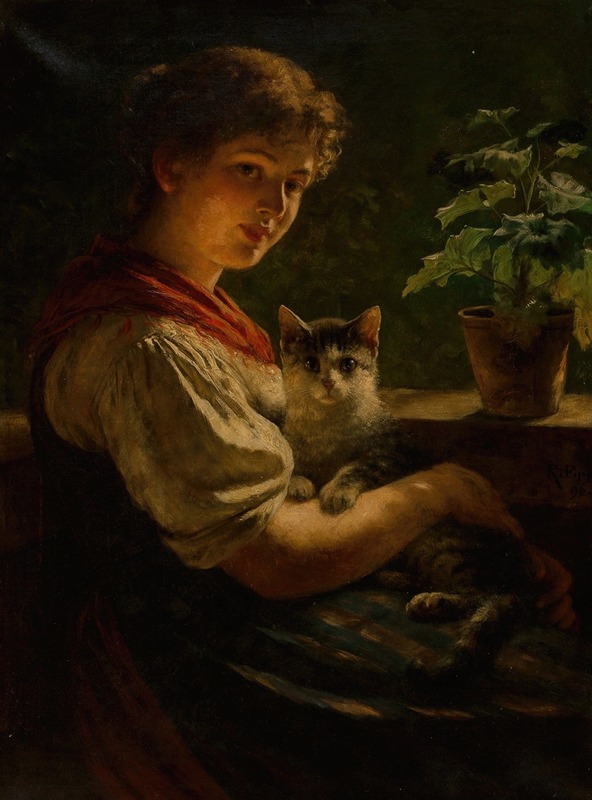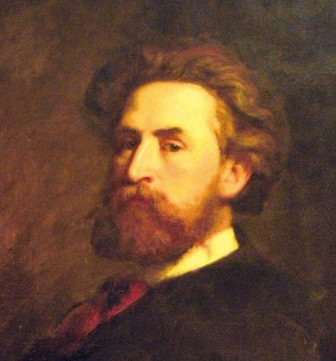 Rudolf Epp was a realist painter of the Munich School who primarily painted
women and children with cats in domestic scenes. Epp started drawing at a young age, and he studied art at the Grand Ducal Baden Art School in Karlsruhe.
Later he also attended the Dusseldorf Art Academy. Around 1859, he produced landscapes after a trip to the Black Forest.
In 1862, he married and moved to Munich where he quickly gained notoriety as a popular painter.
Epp used his daughters as models in some of his paintings which are realistic depictions of German home life in the 19th century.
And he must have liked cats very much as most of these works include a cat or cats. These simple and sometimes humorous genre pieces
were very much appreciated by the public. Even though the subjects are unsophisticated, there is a certain charm to them.
His works numbered in the hundreds, and many were confiscated by the Nazis during WWII.