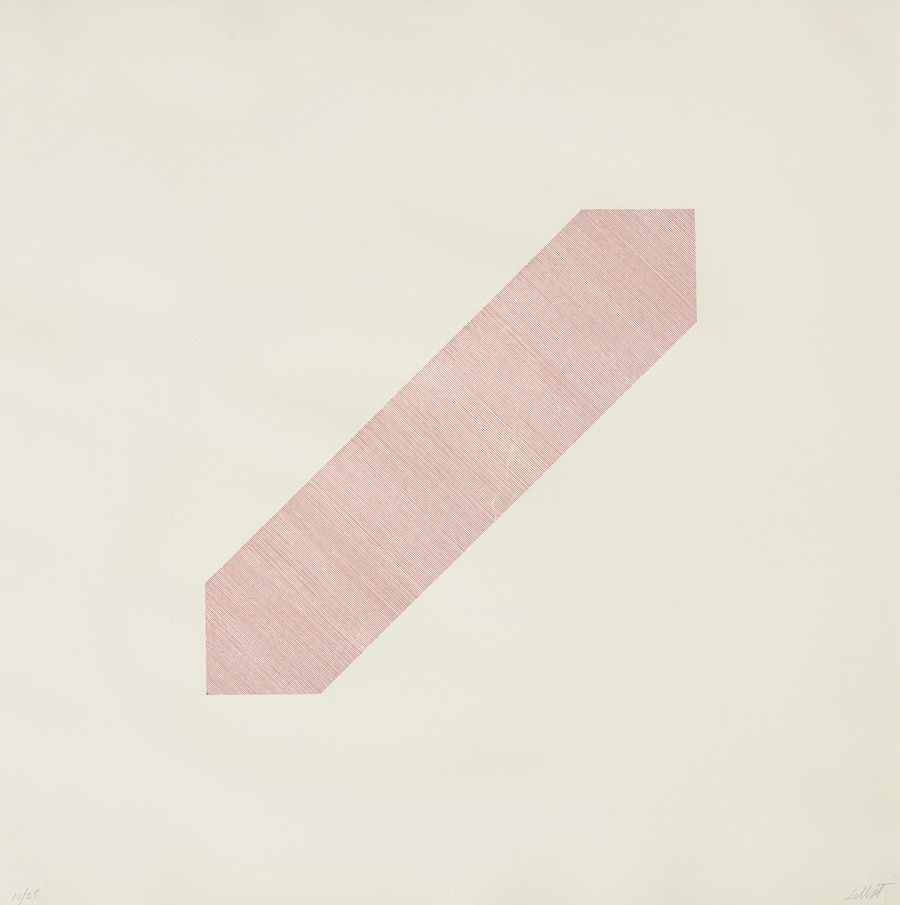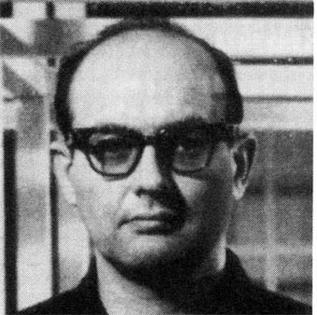 Solomon "Sol" LeWitt was an American artist linked to various movements, including conceptual art and minimalism.
LeWitt came to fame in the late 1960s with his wall drawings and "structures" (a term he preferred instead of "sculptures") but was prolific in a wide range of media including drawing, printmaking, photography, painting, installation, and artist's books. He has been the subject of hundreds of solo exhibitions in museums and galleries around the world since 1965. The first biography of the artist, Sol LeWitt: A Life of Ideas, by Lary Bloom, was published by Wesleyan University Press in the spring of 2019.
LeWitt was born in Hartford, Connecticut, to a family of Jewish immigrants from Russia. His father died when he was 6. His mother took him to art classes at the Wadsworth Atheneum in Hartford. After receiving a BFA from Syracuse University in 1949, LeWitt traveled to Europe where he was exposed to Old Master paintings. Shortly thereafter, he served in the Korean War, first in California, then Japan, and finally Korea. LeWitt moved to New York City in 1953 and set up a studio on the Lower East Side, in the old Ashkenazi Jewish settlement on Hester Street. During this time he studied at the School of Visual Arts while also pursuing his interest in design at Seventeen magazine, where he did paste-ups, mechanicals, and photostats. In 1955, he was a graphic designer in the office of architect I.M. Pei for a year. Around that time, LeWitt also discovered the work of the late 19th-century photographer Eadweard Muybridge, whose studies in sequence and locomotion were an early influence for him. These experiences, combined with an entry-level job as a night receptionist and clerk he took in 1960 at the Museum of Modern Art (MoMA) in New York, would influence LeWitt's later work.
At MoMA, LeWitt's co-workers included fellow artists Robert Ryman, Dan Flavin, Gene Beery, and Robert Mangold, and the future art critic and writer, Lucy Lippard who worked as a page in the library. Curator Dorothy Canning Miller's now famous 1960 "Sixteen Americans" exhibition with work by Jasper Johns, Robert Rauschenberg, and Frank Stella created a swell of excitement and discussion among the community of artists with whom LeWitt associated. LeWitt also became friends with Hanne Darboven, Eva Hesse, and Robert Smithson.
LeWitt taught at several New York schools, including New York University and the School of Visual Arts, during the late 1960s. In 1980, LeWitt left New York for Spoleto, Italy. After returning to the United States in the late 1980s, LeWitt made Chester, Connecticut, his primary residence. He died at age 78 in New York from cancer complications.