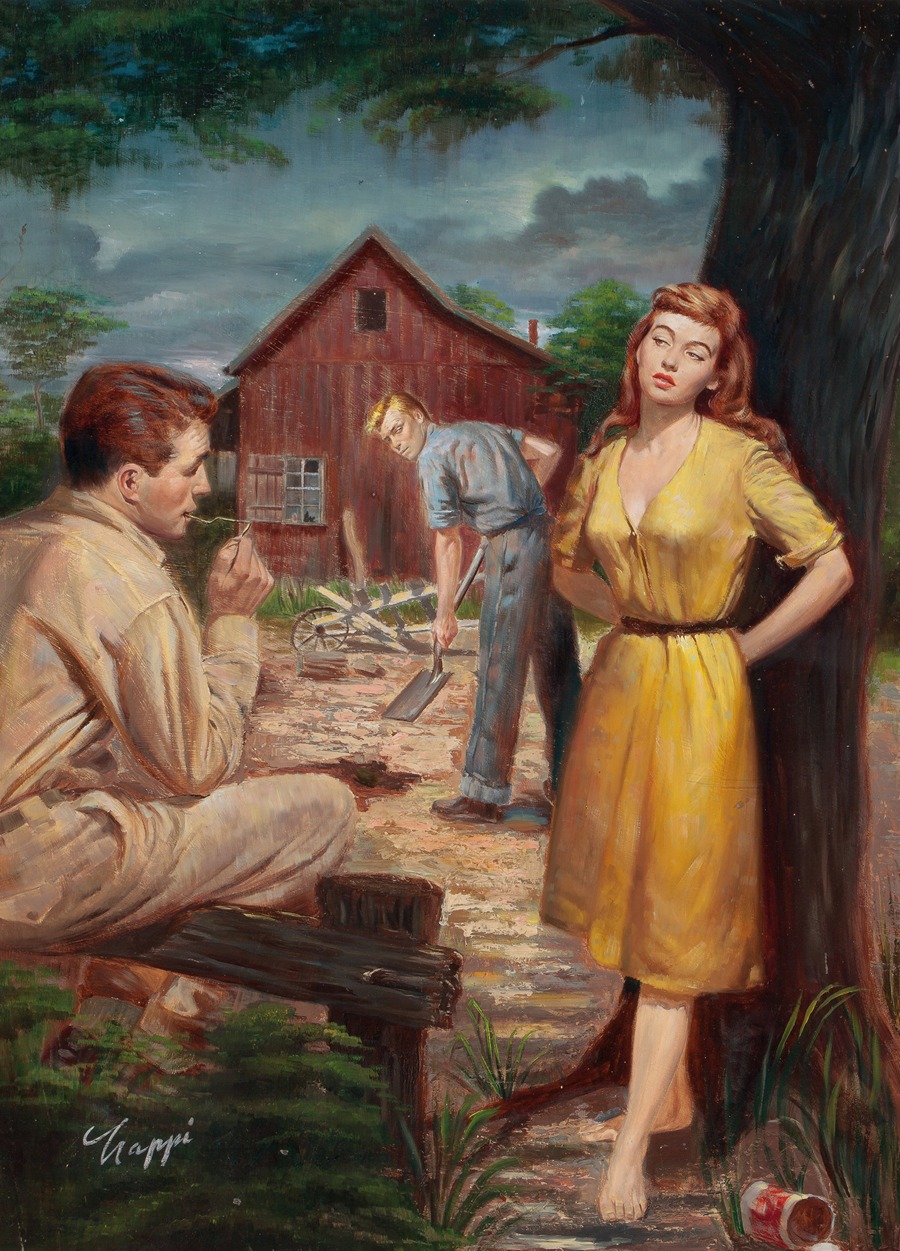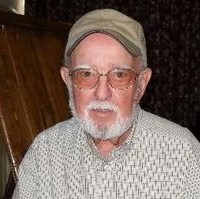 Joseph Rudolph "Rudy" Nappi was born in New York in 1923. Nappi studied at the Arts Student League in New York City before serving in the United States Air Force during World War II. In 1951, he married Margarete "Peggy" Schubert, a nurse.
Nappi was a well-known commercial illustrator and widely considered one of the greatest pulp fiction artists of his time. During his decades-long career, he created hundreds of covers for magazines and books such as Love Nest, Girl-Hungry, Queer Patterns, and The Bedroom Bolero. By 1968, six of every eight titles published by MacDonald & Company featured Nappi's illustrations.
From 1953 to 1979, Nappi was the main cover artist for the Nancy Drew and Hardy Boys books. Nappi was tasked with updating the characters from their old 1930's look: he gave Nancy Drew a chic pageboy haircut and clothed her in shirtdresses with Peter Pan collars, while the Hardy Boys received a makeover that made Nappi's portrayal the most recognizable in the history of the series. Interestingly, Nappi never read any of the books he illustrated; his wife, Peggy, would read them instead and give her husband a short summary before he began to paint.
In the 1980s, Nappi illustrated the covers for six other original series, as well as the softcover Hardy Boys Adventure Activity Book and the revised edition of The Hardy Boys Detective Handbook.
Just three days after his wife passed away, Nappi himself died on March 13, 2015, in his adopted hometown of Charlotte, North Carolina at the age of 92.