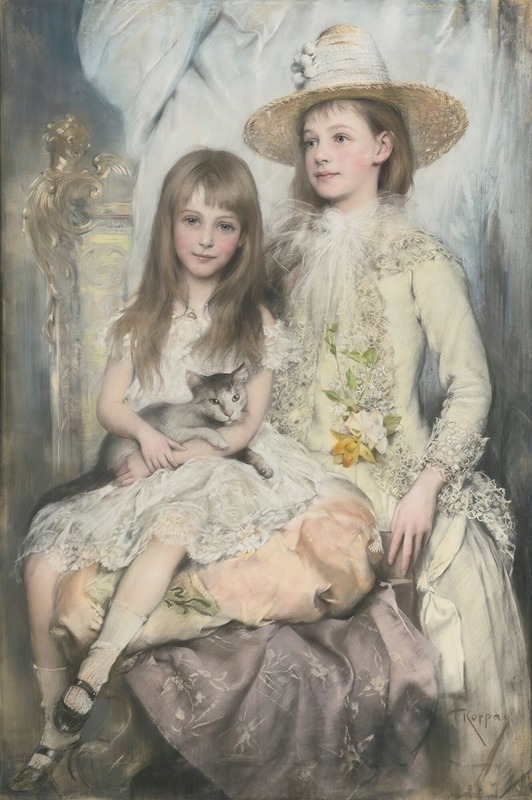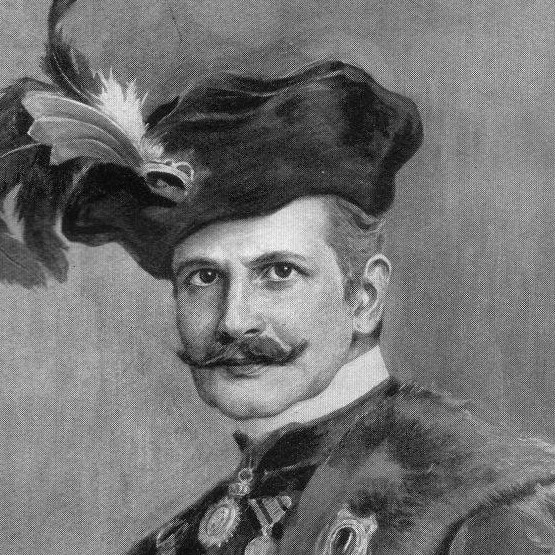 About the Artist
Josef Arpád Koppay, was an Austro-Hungarian painter.
Koppay had inherited the title of nobility from his paternal ancestors, burgraves in Liechtenstein. His mother came from a simple middle-class family in Lower Austria. Koppay grew up in Budapest, where he also studied technology and architecture for two years . He continued his studies in Vienna. As an architecture student, he was a student of Heinrich von Ferstel , Karl König and master builder Friedrich von Schmidt . A draft for military service as a lieutenant in the Austro-Hungarian campaign against Bosnia interrupted his studies.
In 1878, after the campaign, his teacher Schmidt accidentally discovered Koppay's watercolors, which he had made in his spare time. Schmidt introduced his pupil to the painter Hans Makart , who accepted him into his master class. Koppay studied further with Hans Canon. From 1884 the painter worked in Munich.
His travels took him to many important imperial and royal courts in Europe and the USA . In 1887, Koppay moved to Paris for eight months . At the end of 1887 he was called to Madrid to paint the Habsburg royal family, among other things. Probably at the beginning of 1888 he moved back to Paris, where he stayed until the end of 1889. There he associated with the painters Mihály Munkácsy and Léon Bonnat. In 1889 he traveled to London, where he stayed for about a year. In 1890 he moved to Berlinand worked in the imperial capital until 1894. There he was commissioned to paint almost the entire court society and the diplomatic corps. Then he went to Vienna, where he was mainly occupied with portrait commissions until 1904. From 1904 he worked in the USA for some time every year.
In the following seven years he painted not only the nobility but also numerous industrialists, artists and writers. President Theodore Roosevelt or the Rockefeller family were his clients. In 1911 he settled in London. After the outbreak of World War I, he moved to neutral Switzerland in Zurich. He stayed there until around 1919. After the war he returned to Austria, where he last lived in Vienna.
Koppay died in Bad Gastein in 1927.
More Artwork by Josef Arpád Koppay