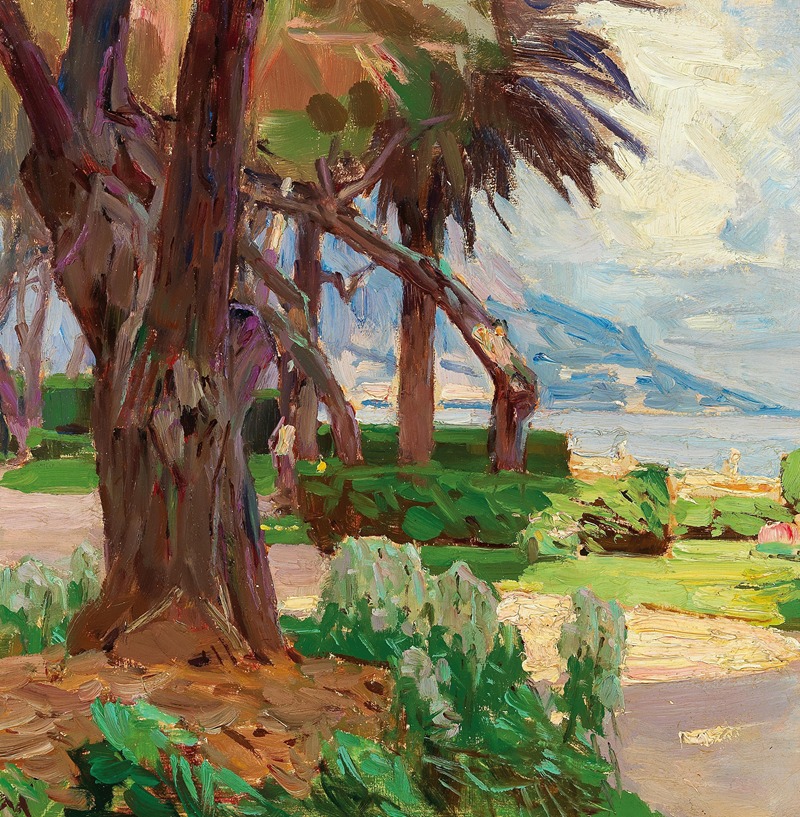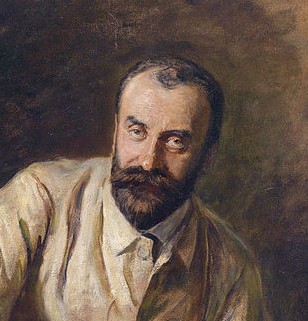 Carl Julius Rudolf Moll was a prominent art nouveau painter active in Vienna at the start of the 20th century. He was one of the artists of the Vienna Secession who took inspiration from the pointillist techniques of French Impressionists.
Moll was born in Vienna, Austria. He studied art at the Academy of Fine Arts Vienna. He was a student of Christian Griepenkerl and of Emil Jakob Schindler (the father of Alma Mahler-Werfel née Schindler). After his teacher's 1892 death, Moll married Schindler's widow, Anna (née von Bergen); they had been lovers for some time.
Moll was a founder-member of the Vienna Secession in 1897 and, in 1903 encouraged the use of the Belvedere Gallery to show exhibitions of modern Austrian art. In 1905 he, along with Gustav Klimt, left the Secession, although Moll continued to be involved with the exhibition of art in Vienna including the first exhibition in Vienna of the work of Vincent van Gogh (the second painting above the sideboard in his 1906 self-portrait is Van Gogh's Portrait of the Artist's Mother). His paintings are characterized by the use of pointillist techniques within a strict organization of the surface of the painting.
He committed suicide at the end of World War II, in Vienna, along with his daughter Maria and son-in-law Richard Eberstaller, a Viennese lawyer.