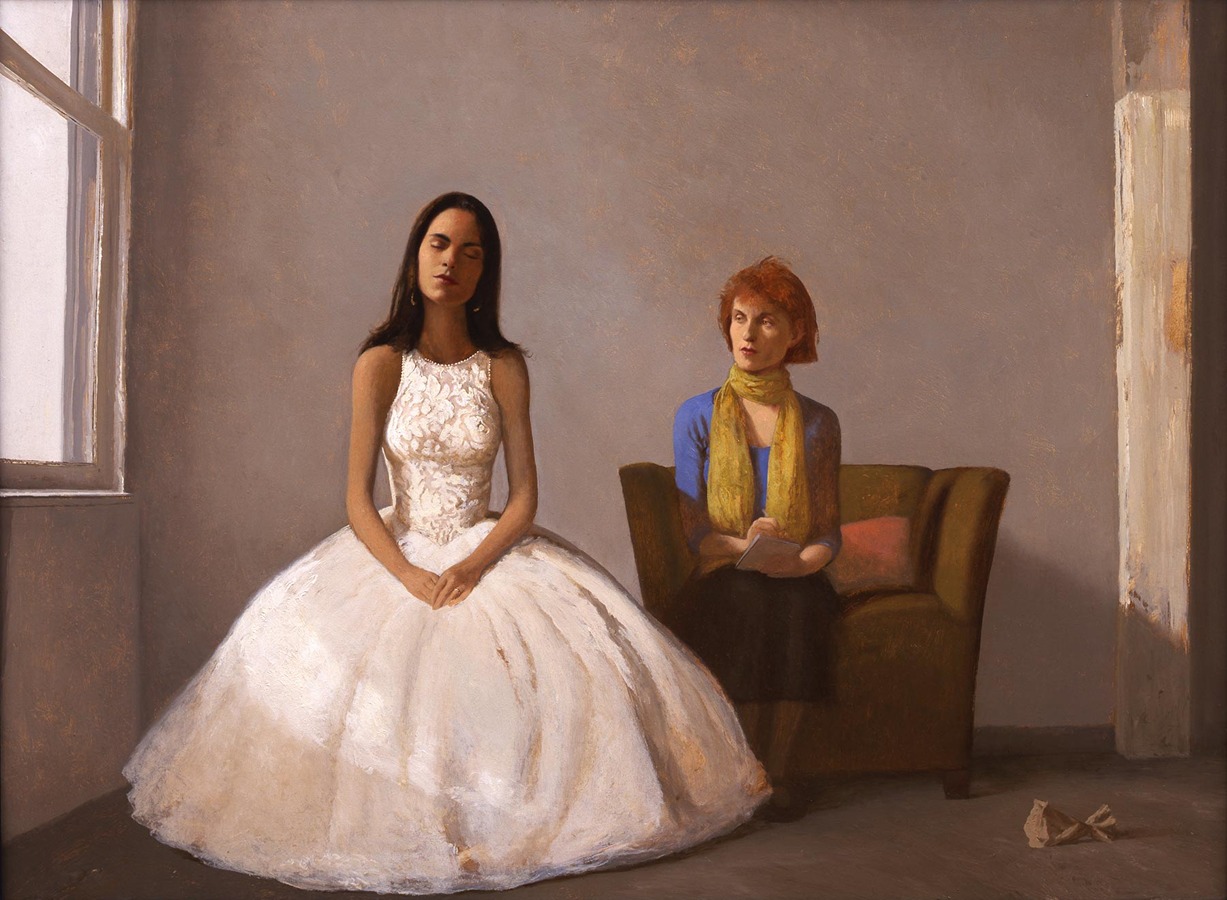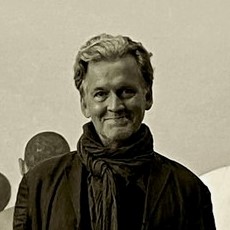 Bo Bartlett is an American Realist painter working in Columbus, Georgia and Wheaton Island, Maine.
Bo Bartlett was born James William Bartlett III on December 29, 1955 in Columbus, Georgia. Bartlett's parents, Opal and Bill Bartlett (James William Bartlett Jr.), were from Columbus. His father was a woodworker and furniture designer, and his mother was a medical librarian. At the age of 18 he traveled to Florence, Italy where he studied mural painting under the American expatriate, Ben Long. In 1974 he returned to the United States and married. He moved to Philadelphia in 1975. In 2004, Bartlett traveled around the world before moving to Seattle, Washington, in 2005.
Bartlett studied at the University of the Arts in Philadelphia, and then the Pennsylvania Academy of Fine Arts. He received a Certificate of Fine Art from PAFA in 1980. During this period, he studied anatomy at the Philadelphia College of Osteopathic Medicine, mirroring the approach of the 19th century realist painter, Thomas Eakins. During his time in Pennsylvania, Bartlett apprenticed under Nelson Shanks. Bartlett then went on to study liberal arts at the University of Pennsylvania from 1980 to 1981. In 1986, Bartlett received a Certificate in Filmmaking from New York University. The influence of film is apparent in Bartlett's work. Cinematic scale, lighting, and narrative staging are important elements throughout his career.
Bartlett is an American realist with a modernist vision. His paintings are inspired by American Realism as defined by artists such as Thomas Eakins, Edward Hopper, Grant Wood, Norman Rockwell, and Andrew Wyeth. He paints in the Grand Manner of academic painting of the 18th and 19th centuries, integrating figure painting, portraiture, landscape, and still life into his scenes.
Following a long legacy of realist painters, Bartlett embarked on his career in the 1970s, at a time when the Art World embraced abstraction, conceptual art, and Minimalism. Bartlett is guided in his work by a quote by Robertson Davies, "Let your root feed your crown." To Bartlett this means to paint your life, to be true to your temperament in order to maintain truth and originality throughout one's work.
While depicted in a grand, narrative style, the stories Bartlett tells are open-ended. They celebrate the commonplace and personal. The scenes Bartlett depicts are familiar – children dressed up on Halloween, two young women riding a bike, a man rowing on a sunny day – yet there is "an oddity about his works that creates psychological pause within the viewer." The uncanny nature, the familiar yet dreamlike quality of Bartlett's work shows the influence of Surrealists such as Rene Magritte, Salvador Dali, and Giorgio de Chirico. Bartlett often creates scenes that are highly improbable, but not entirely impossible.