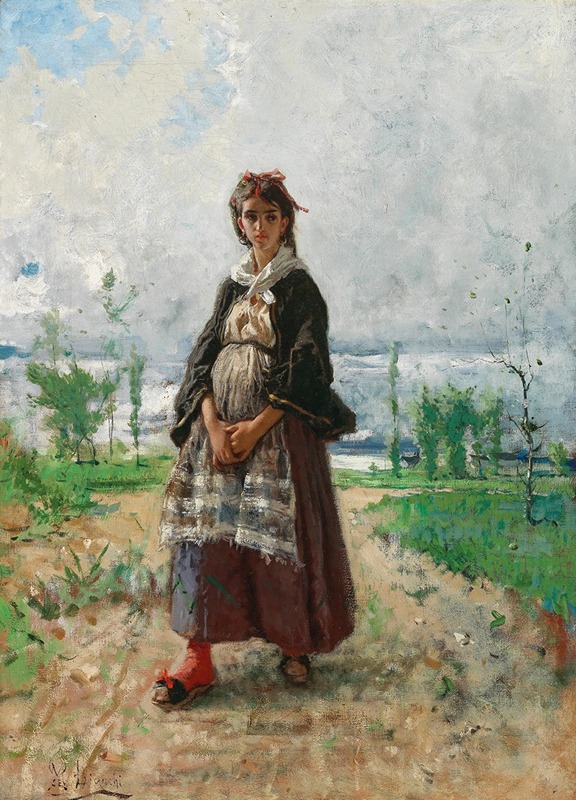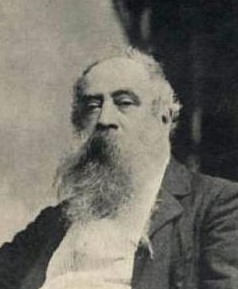 About the Artist
Mosè Bianchi was an Italian painter and printmaker.
Bianchi was born in Monza. His family moved to Milan and he enrolled at the Brera Academy. Having interrupted his studies to serve in the second war of independence, he returned to attend the school of painting directed by Giuseppe Bertini.
The award of a grant in 1867 enabled him to visit Venice and then Paris in 1869. He took part with some success at the Brera exhibitions and the Vienna Exhibition of 1873. It was in this period that he began to paint genre scenes in 18th-century settings and numerous portraits, soon becoming one of the artists most in demand with the Milanese middle classes. He returned to Venice in 1879 and visited Chioggia for the first time. Both places were to be featured also in later years in a series of intense views exhibited at exhibitions in Milan and Venice alongside genre scenes, views of Milan and landscapes of the countryside around Gignese.
Among his main works were a Monaca di Monza and a Milton exhibited in 1877 in Naples. In 1878, he exhibited in Paris a portrait of his father, a portrait of Signora Ponti, and I Chierici in Processione (Clerics in Procession). In 1881 in Milan, he exhibited: Burrasca nel Golfo di Venice; in 1884 in Turin, he exhibited : Canale di Chioggia; in 1887 Venice, he exhibited five canvases: Mascherata Chioggiotta; Laguna in burrasca; Chioggia ; Parola di Dio, and Vaporino di Chioggia.