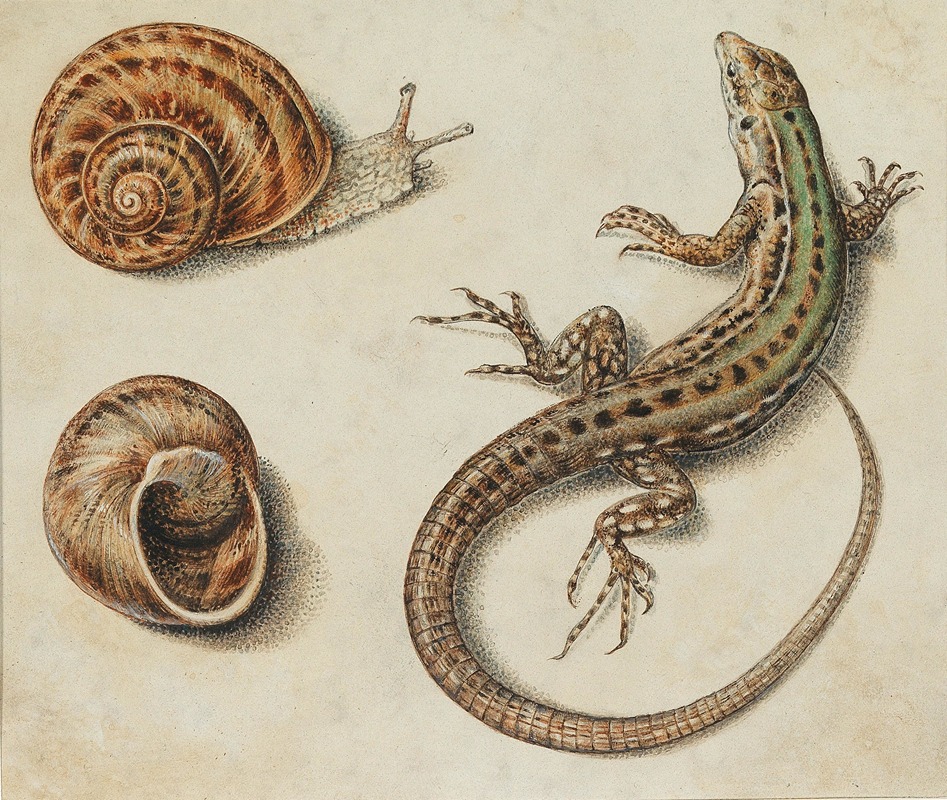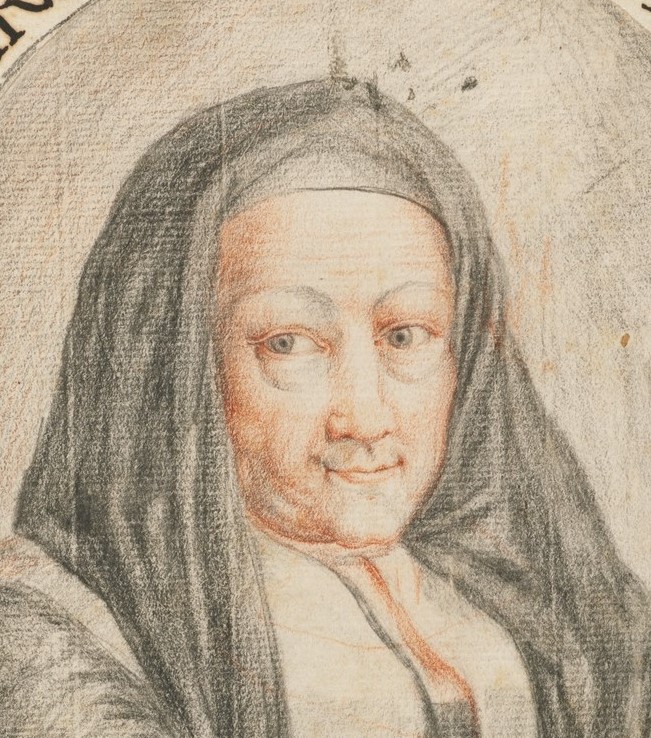 About the Artist
Giovanna Garzoni was an Italian painter of the Baroque period. She began her career painting religious, mythological, and allegorical subjects but gained fame for her botanical subjects painted in tempera and watercolour. Her works were praised for their precision and balance and for the exactitude of the objects depicted. She was often called the Chaste Giovanna due to her vow to remain a virgin. Scholars have speculated Garzoni may have been influenced by fellow botanical painter Jacopo Ligozzi although details about Garzoni's training are unknown.
Giovanna Garzoni was born in 1600 in Ascoli Piceno in the Marche district of Italy to Giacomo Garzoni and Isabetta Gaia. Both of Garzoni's parents were of Venetian origin and are believed to have come from a long line of Venetian painters - a fact that is often disputed. Garzoni's grandfather Nicola and Uncle Vincenzo from her mother's side were both goldsmiths while her other uncle, Pietro Gaia, was a painter who studied under Palma the Younger. Historians have widely speculated that Garzoni started off her career as an apprentice under her uncle sometime before 1615. Garzoni also had a brother, Mattio, with whom she would travel throughout her career.
Garzoni's first known commission was in the city where she grew up, Rome. It was in 1616, from the chemist Giovanni Vorvino to paint a herbarium. Four years later in 1620 Garzoni arrived in Venice and painted a Saint Andrew for the Venetian Church of the Ospedale degli Incurabili. Garzoni stayed in Venice for a few more years and during that time attended the Calligraphy school of Giacomo Rogni. Shortly after her studies, Garzoni produced a book of cursive characters called the Libro de'caratteri Cancellereschi Corsivi.
After finishing her education, Garzoni and her brother Mattio left Venice in 1630 for Naples where she worked for the Spanish viceroy, the Duke of Alacala. Garzoni remained in Naples for a year before returning to Rome in 1631. Garzoni's stay in Rome was short lived however, due to Christina of France's persistent efforts to have the artist come to Turin to serve as the miniaturist for the Turinese court. Garzoni reached Turin in 1632 and lived there until 1637. After staying in Turin, Garzoni became familiar with the work of fellow artists Fede Galizia and Panfilo Nuvolone. A few years later in 1640, Garzoni arrived in Paris and stayed there until 1642 when she went to Rome. Garzoni traveled back and forth from Rome to Florence until 1651 where her primary clients were in the Medici Family, particularly Grand Duke Ferdinando II, Grand Duchess Victoria, and Cardinal Giovan Carlo.
After serving the Medici Court, Garzoni decided to settle in Rome in 1651 where she worked continue producing work for the Florentine Court. As well as painting, Garzoni attended the Accademia di San Luca, where she followed events and discussion aimed at educating, socializing, and professionalizing painters, architects and sculptors of Rome. It is noted by several historians that Garzoni's pieces were so well received by the public; she was able to ask any price for her paintings.
More Artwork by Giovanna Garzoni
More Artwork by Giovanna Garzoni