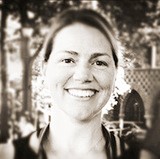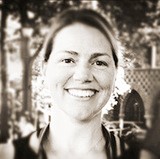 Aimee Erickson
American, b. 1967
Aimee Erickson is a representational oil painter. Born in Paris (1967) and raised in Sunnyvale, California, she started oil painting at age eight. After earning a BFA in Visual Communication Design/Illustration, she developed a warm, inviting pictorial voice grounded in traditional realism, informed by the principles of design, and inspired by nature and human experience. She has also studied with a number of prominent painters. Her approach to painting tends to be very direct and experimental, without a set routine, and leans toward the abstract; she uses brushes mostly, palette knives frequently, and sometimes a bigger scraper or straightedge.
Aimee teaches painting, drawing, and color theory at venues nationwide and overseas. She has a particular interest in what enables or inhibits artistic progress. How do we learn to see what we cannot yet see? How does expectation influence our ability to perceive?
One of the winningest painters in the plein air world, Aimee took home Best of Show and Artists' Choice at Plein Air Easton in 2019; she has also won Best of Show at Laguna, Olmsted, Carmel, Sonoma, and Pacific Northwest Plein Air. She was a finalist at the Portrait Society of America, is a signature member with multiple awards from Oil Painters of America, and won Best of Show at an American Women Artists national show. In 1997 she painted the official gubernatorial portrait of Oregon Governor Barbara Roberts. She has travelled to China and Russia to paint and is an inaugural member of En Train Air. Aimee lives in Portland, Oregon, and carries a sketchbook.